American Baptist Womens Ministries
American Baptist Women's Ministries is a diverse community of American Baptist women and girls serving in ministry in Christ's name. With local, area, region/state, and national levels of ministry, AB Women's Ministries creates a community of passionately faithful, mission-minded women and girls engaged in worship, service, and friendship.
The ABWM NYS is a Charitable Non-Profit Corporation/Organization under the umbrella of American Baptist Churches of NYS; which is under the umbrella of American Baptist Churches of USA. We have our very own ByLaws and operate as our own entity under the umbrella of ABC NYS.
All 38 states that participate in the organization have their own presiding President who represents their particular state at all local, national, and international conventions, bi-annual gatherings, and national meetings,
As the President my duties include conducting all meetings, develop all agendas for the year and oversee 52 women on the ABWM NYS Board as we host a State Convention each year.
Website: https://abwomensministries.org/
NYS Website : abwm-nys.org
https://crm.bloomerang.co/HostedDonation?ApiKey=pub_a686b5aa-cdec-11ea-96ab-0a4146b57d16&WidgetId=1419896832
Rev. Grace Kelley- Neal
President- American Baptist Women's Ministries of New York State
American Baptist Women's Ministries has a long heritage of being on the forefront of mission and ministry with women and girls throughout the United States, including Puerto Rico. From our very roots to today, American Baptist Women's Ministries has addresses critical issues such as spiritual wellness and growth, leadership development, beloved community, sex trafficking and domestic violence education and prevention, poverty, equal voice, safety and security, and, of course, spreading the good news of Jesus Christ.


American Baptist Women's Ministries is hiring a Development Manager. The Development Manager is responsible for planning, organizing, and directing fundraising projects for American Baptist Women's Ministries which include the major gifts program, the annual fund, planned giving, special events and capital campaigns. The Development Manager works closely with The Executive Director and the Board of Directors to oversee development and fund-raising endeavors as part of a strategic plan.


American Baptist Women's Ministries is hiring a Social Media Associate. The Social Media Associate will create marketing and social media campaigns and strategies, include content ideation, and implementation schedules. Develop and coordinate with the project manager social media marketing and advertising and will be expected to monitor activity across a broad range of social networking sites. Seek to cultivate and grow online relationships with target constituents, to expand ABWM's reach by increasing participation, knowledge, and financial support for the ministries. Generate new opportunities to integrate social media into our strategic marketing objectives.
Passing the Peace
an ABC Everyday Conversation

hosted by
American Baptist Churches USA and American Baptist Women's Ministries
Tuesday, February 7, 2023
3:00 PM EST
Most of us are familiar with Passing the Peace, in a congregational setting. We reach out to each other… shaking hands and giving a hug. We share words of affirmation, "The peace of the Lord be with you" and receive these words in return, "And also with you." Passing the peace is a symbolic act of sharing the love of Christ. Let us think together about the ways that Passing the Peace impacts our individual and collective well-being and our responsibility to pass the peace in tangible ways both inside and outside congregational settings.

Speakers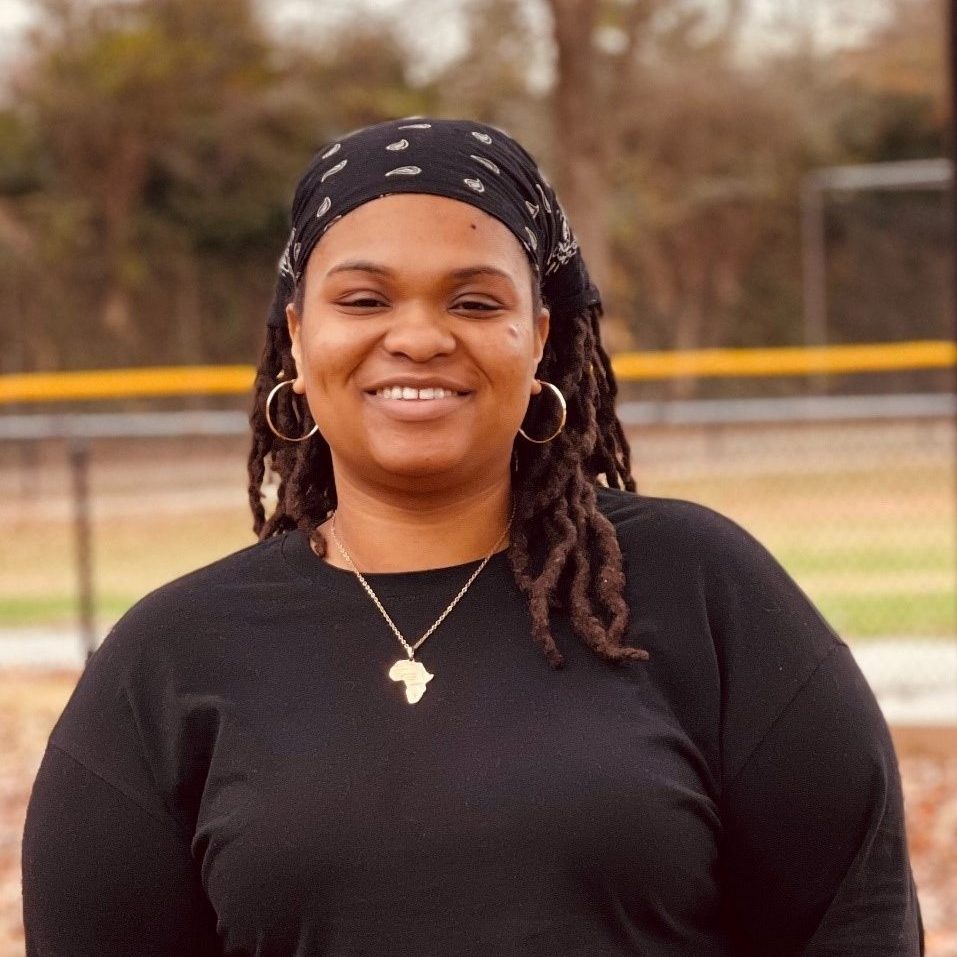 Driana Jamila-Lesan Arceneaux, affectionately known as "Dri," is the youngest daughter of Rev. Creasy McQueen-Kenney and the late Jon Arceneaux. She is currently interning at All Family Matters Mental Health Skill Building Agency. There she helps promote education on mental health, provide collaborative services with clients, utilizing a solution-oriented, strength-based team approach that is direct, respectful, optimistic, and practical. She was selected to serve a two-year term with the National Leadership Team of AB GIRLS, 2016-2018, serving as events coordinator, then as convenor. She currently serves as a member of the Young Adult Women's Ministries Advisory Team (YAWMAT) of American Baptist Women's Ministries. Driana received her associates degree in Psychology at J. Sargeant Reynolds Community College (Richmond, Va.). She currently attends Norfolk State University and is pursuing her bachelor's degree in Psychology, with graduation expected in spring 2023. From there she intends to further her education in law school and fulfill her dreams of becoming a lawyer. When not working and studying, Driana enjoys playing her piano, reading, and mentoring young girls as she was mentored.


Rev. Dr. Gina C. Jacobs-Strain serves as the executive director for American Baptist Women's Ministries (ABWM) and is a member of the National Executive Council. ABWM is a Christ-centered intergenerational diverse ministry that encourages and empowers women, young women, and girls to serve God in all aspects of their lives. ABWM's key ministries include: spiritual growth, leadership, immigration, cross cultural relationships, intergenerational mentoring, economic empowerment, advocacy, education and prevention of domestic violence, and sex trafficking. Rev. Dr. Jacobs-Strain served as the transitional pastor for First Baptist Church of New Market in Piscataway, N.J.; interim pastor of St. Paul Baptist Church, Atlantic Highlands, N.J.; associate regional pastor for Women in Ministry for American Baptist Churches of New Jersey (ABCNJ); and is an associate minister of Christian Education at St. Paul Baptist Church in Montclair, N.J. She earned a bachelor's degree in Psychology from Rutgers University and graduated from Drew University's Theological School Magna Cum Laude with a Master of Divinity degree, and earned a Doctor of Ministry from Duke University
Click here to Register: https://ministrelife.zoom.us/meeting/register/tJclfumrrzwiHtVJpRc175yh5XgoGEwunNWw
Join us on Saturday, April 29, 2023, 9:00 AM-5:30 PM EDT, for a Domestic Violence Workshop & Certification, Virtually or in Detroit, Michigan (First Baptist Church of Detroit, 21200 Southfield Rd, Southfield, MI. 48075). To be certified, attendees must attend the full programming.
American Baptist Women's Ministries is partnering with Safe Haven Ministries for Bible study and a Domestic Violence certification. This workshop will enable clergy, church leaders, community groups, and domestic violence educators to come together in a safe and intentional manner to learn ways to support and aid those in their communities that are suffering from Domestic Violence. The Bible study will take familiar scripture text and look at it through the lens of domestic violence. Together we will reflect and see how our actions and inactions may impact a survivor in our families, churches and communities. Participants will gain knowledge, insight, and skills useful in addressing and preventing domestic violence.

This workshop qualifies for Continuing Education Units (CEU). Participants will receive a CEU certificate following the event.
Topics Covered
Biblical Exploration of Violence
Domestic violence behaviors
Supporting victims & survivors
Issues of faith & domestic violence
Safety planning for victims & the church
Referring & issues of confidentiality
Responding to & supporting abusers
Core Components
There are two primary components of the certification program:
Virtual training: An opportunity for pastors and ministry to develop tangible skills and knowledge. We know your time is valuable, we have perfected a one-day training that will leave you more confident and prepared in your response and prevention of domestic violence.
Domestic Violence Response Plan: Rooted in policy and procedures, Safe Haven will design and train you on your domestic violence response plan. This plan will ensure that should you encounter an issue involving domestic violence, you are equipped and confident in your response.
Register Now! – Please read the below information about registration. Click here to register. Registration fees:
individual program fee of $79
group of up to three for $199
Virtual Attendees – If you're unable to join onsite, we hope you'll be able to join our conference virtually (No registration limit).
Onsite Attendees – To guarantee the safety of guests and staff, American Baptist Women's Ministries has limited registration to the first 40 registrants (first come, first serve basis). By registering as an onsite attendee, you will agree to the ABWM's safety guidelines to ensure the safety of all attendees:
Masks will be required throughout the workshop
Attendees agree to assess their health prior to attending the event. If you are not feeling well or have been in close contact in the last 14 days with someone diagnosed with COVID-19, please contact the ABWM office.
On your arrival, you will be required to answer a few health screening questions (including having your temperature checked) and provide proof of vaccination.
By registering, you understand you could be exposed to and/or contract to COVID-19, despite American Baptist Women's Ministries' efforts to minimize the spread of COVID-19. By attending the conference, you and any guests voluntarily assume all risks related to exposure to COVID-19 and agree not to hold the American Baptist Women's Ministries and its related event organizers liable for any illness or injury.

COVID-19 Cancellation Policy – American Baptist Women's Ministries follows the CDC and our county guidelines for COVID-19. If COVID-19 makes it impossible to gather in-person safely, our event will be converted to an online-only conference. ABWM recommends purchasing trip insurance on your travel arrangements.

Cancellation Policy – Refunds forfeit a $30 processing fee. Refunds will be issued at the discretion of American Baptist Women's Ministries. Written cancellation notice must be received by April 1, 2023. No refund notification requests will be honored after September 1, 2022. Written cancellation notices may be emailed to info@abwomensministries.org.
Click to Register: https://crm.bloomerang.co/HostedDonation?ApiKey=pub_a686b5aa-cdec-11ea-96ab-0a4146b57d16&WidgetId=2468822016